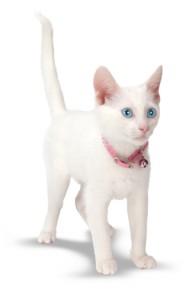 We at Lewisburg Animal Hospital strive not only to keep your pet healthy, but also to reach out to help other people and animals in our community.  Our doctors enjoy visiting kids of all ages to discuss veterinary care as well as share the joys of being a veterinarian.  They have visited with preschool classes, Girl Scout and Cub Scout troops, high school groups, and civic groups to share their experiences in veterinary medicine.  Dr. Grissom is also a proud member of the Lewisburg Rotary Club.
Lewisburg Animal Hospital is proud to provide veterinary care for the canine officers of the Lewisburg Police Department.  These animals are invaluable in keeping our community safe, and we are truly honored to keep them in optimal health to perform their jobs.
We also work with the Lewisburg Animal Shelter to provide discounted spays, castrations, and vaccinations for recently adopted pets.  We love to see these animals come in with their forever families!
We also host an annual fundraiser to benefit Friends of Animals in Marshall County.  All proceeds are donated to this fantastic organization that is dedicated to bettering the lives of homeless animals with the ultimate goal of forming a Humane Society and building a new facility in Marshall County.
We love our community!